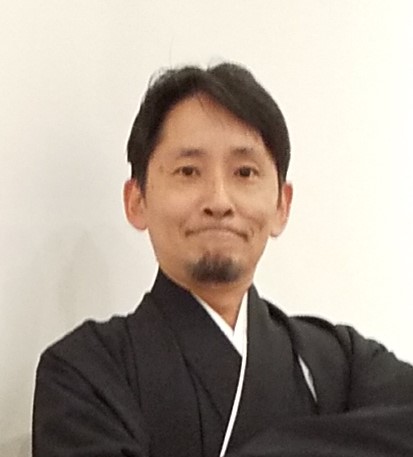 プロフィール
1973年広島生まれ。東京と埼玉で育つ。早稲田大学で情報学の修士を経て東洋大学で工学博士を取得。作曲を久留智久氏に師事。現在、東京多摩地区にある明星大学の教授として、コンピュータや数理、AIを取り入れた音楽やマルチメディア作品の制作と研究に従事している。作品はユニバーサル(ウィーン)、ムジカジョイア(チェコ)、ヤマハ、ホッタガクフ(東京)などから出版され、これまでにアマチュアからプロフェッショナル(ウィーン弦楽四重奏団、パノハ弦楽四重奏団、大谷康子、山田岳、グリーンルームプレイヤーズ、草津国際音楽祭など)まで幅広く演奏されている。また、10才よりチェロを始めヤマハPMSで講師を務めたのち現在ではチェロの指導や演奏にも従事している。
Masao Yokoyama (b. 1973, Hiroshima, Japan) studied Information Science at Waseda University for his master's degree, and he completed his doctor's degree in Engineering at Toyo University in 2009. He has been a professor of Faculty of Informatics, Meisei University in Tokyo since 2012. He also studied composition under Prof. T. Hisatome in Tokyo, and his current research interests include music composition applying computer program, artificial intelligence and mathematics. His original works are published from Universal Edition, Yamaha Music Media etc., and many works have been performed by from amateur musicians to professional musicians of Czech, German, Italy, Austria, Japan etc., such as Vienna SQ, Panocha SQ and Yasuko Ohtani, Gaku Yamada, Green Room Players, Kusatsu Music Festival. As a musician he started the cello at the age of ten, and after the cello instructor at Popular Music School of YAMAHA Co., he has been teaching cello and directing a chamber ensemble in Tokyo, and also he has been active as a cello performer.
Works
[Publishing]
"The Four Seasons of Buenos Aires for String Orchestra, Astor Piazzolla" (Hotta Pub. Co. Ltd, Tokyo 2021)
"Gin-Ei" for solo cello (Musica Gioia, Prague 2019)
"Romanze (M.Bruch) for solo viola and string orchestra" (Universal Edition, Wien 2016)
"Selection of Astor Piazzolla for piano trio" (Hotta Pub. Co. Ltd, Tokyo 2016)
"String Quartets of Popular & Classic Music for concert and party" (Yamaha Music Media, Co. Ltd, Tokyo 2014)
"Rhapsody on a Thema of KUSATSU-BUSHI for String Orchestra and Percussion" (Hotta Pub. Co. Ltd, 2014)
"Furusato" for string orchestra (Japanese traditional song, arrangement, Hotta Pub. Co. Ltd, 2014)
楽曲解説
Asian Sky
この作品は沖縄の旅でみた朝の日の出と街の印象を元に書いた曲である。スコアに付されたテキストは私の友人により提供されたオリジナルのもので、川や森、村などの風景を綴っている。曲の最後のメロディは南国の三線のイメージで書いたものである。本作は2016年モーリス・ラヴェル国際コンクールにてファイナルステージに選出された。
This piece is composed for violin and piano in the impression when I saw the sunrise and morning town in Asia (Okinawa). The words in the score mean the scene of landscape such as river, forest, village, which is written originally for this piece by friend of mine. The subtle melody in the last part of this music expresses a music by Sanshin which is a kind of traditional Asian musical instrument. This piece was selected in International composition competition Maurice Ravel 2016 2nd edition, Final.
Asian Sky
夜風がしっとりと、私の頬を撫でる。
The night breeze touches my cheeks gently.
漆黒の空からひとひらの白い花がぽとりと落ちて、川面に流れていく。
A white petal dropped from the ebony sky, floating away.
月の光に静かに照らされる川を見ながら、私はひとりごちている。
Gazing the river lit by moonlight, I am talking to myself.
空は、村一番の早起き。
Sky is the first riser in the village.
空が濃い藍色に変わり、見慣れた木々や家々の輪郭がうっすらと形を現す。
When the sky become dark blue, the shape of trees and houses dimly appears.
やがて、茜色のレースのカーテンが、ドラマチックに私を目覚めさせてくれる。
Before long, the racy madder curtain starts to dramatically awaken me.
真新しい太陽が大きな伸びをして、私に「おはよう」と挨拶をする。
Brand –new sun does a big stretch saying 'Good morning' to me.
やわらかいけれど力強い、オレンジ色の空。
Orange colored sky appears soft but powerful.
風にのって、キラキラと太陽が輝く。
The sun is shining brilliantly along with breeze.
さあ、二度と同じ日はない、今日という一日のはじまりだ。
Now, here comes the beginning. The same day never comes again.